Unparalleled in
Life Sciences Communication
Unparalleled in Life Sciences Communication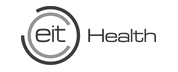 8
,
900
We reach 8,500 recipients every day through our media.
325
We have produced more than 320 videos in the last few years.
15
,
500
More than 15,300 participants have attended our events in recent years.
Are you interested in our products or services? Please do not hesitate to contact us. We will be pleased to provide you with a quote – flexible and tailored directly to your needs. You can also call us at +49 (0)30 2649210.